10th National MND Australia Conference: Acknowledgement of sponsors
01 September 2021
This Friday 3 September, MND Australia will host the 10th National MND Australia Conference as an online event.
We would like to thank our sponsors, in particular our major sponsor, Biogen, whose support allows us to offer a conference focussed on best-practice care for people living with MND.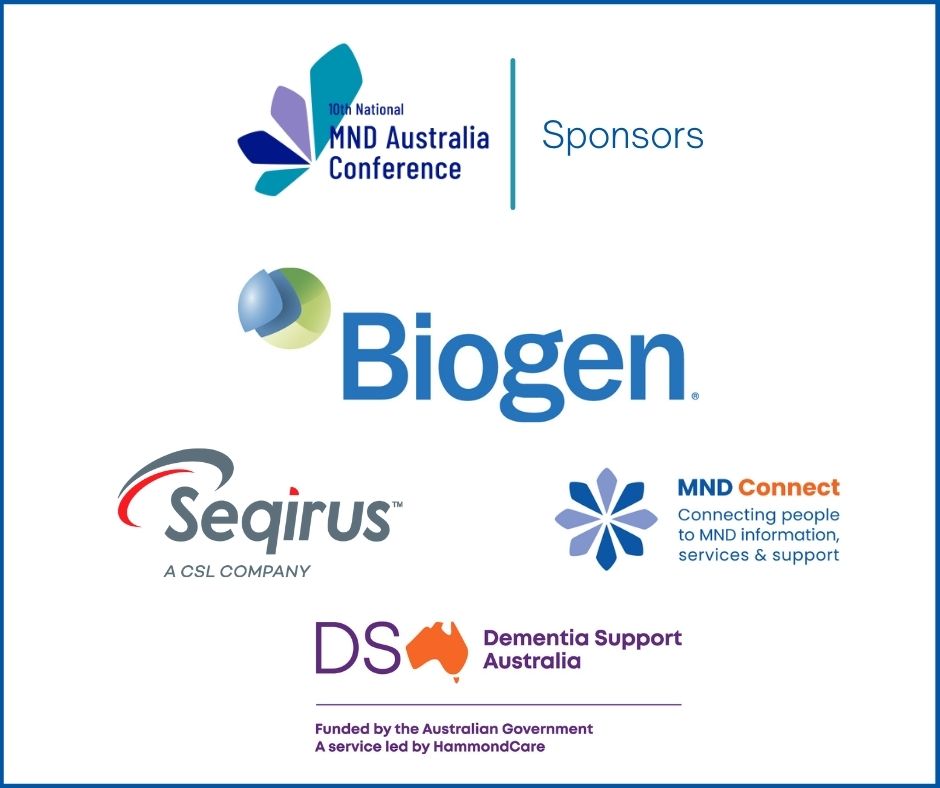 The conference is for clinicians, health professionals and disability and aged care providers from across Australia and New Zealand who have an interest in and care for people living with MND. People living with MND, their family and friends are also encouraged to register.
The conference will provide a national forum for the exchange of ideas and innovations to promote access to best practice and needs based on multidisciplinary care for all people living with MND, no matter their age or postcode from diagnosis through to end of life.
Key topics include:
models of care
the future of clinical trials
communication and engagement
multidisciplinary approaches
end of life care
genetic counselling
assistive technologies
collaborative practices and more