International Alliance of ALS/MND Associations
MND Australia is an active member of the International Alliance of ALS/MND Associations, the peak body for national organisations that support people living with motor neurone disease (MND). Currently, more than 60 national patient support and advocacy groups from over 50 countries worldwide are members of the International Alliance.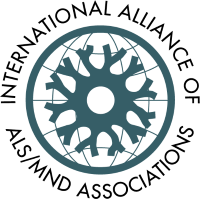 MND is a global problem. It does not discriminate on the basis of race, ethnicity or demographic. It is a devastating disease that affects over 400,000 of the world's people and kills over 100,000 people every year. Through the International Alliance we share and exchange knowledge, experiences and resources to ensure the best possible care and support will be made available to people affected by MND from around the world.
Neurological Alliance Australia (NAA)
The Neurological Alliance Australia is a collective of national not-for-profit peak organisations representing adults and children living with progressive neurological or neuro-muscular conditions in Australia.

The Alliance works collaboratively to identify and advocate for opportunities that will promote improved quality of life for people living with these conditions and funding to support research.
As part of the Neurological Alliance, we have released a series of Position Statements and have jointly submitted responses to Government hearings and consultation papers related to issues affecting people living with neurological conditions in Australia.
Accessible Product Design Alliance
The Accessible Product Design Alliance is a group of not-for-profit organisations that represent people with disabilities and chronic conditions who are significantly impacted by inaccessible products and packaging. The Alliance advocates to government and industry to improve access to products and packaging that are easy to use for people with disabilities and to increase research in the area.
Join in our efforts to make product design accessible and follow the Accessible Product Design Alliance on Instagram
Read the Alliance's position statement