MND Australia AGM 2022
16 November 2022
Today MND Australia held our Annual General Meeting at The Florey Institute of Neuroscience and Mental Health.
We'd like to take this opportunity to thank our Board members, who serve on the Board and offer their invaluable skills and expertise in a voluntary capacity:
David Lamperd (President)
Mark Grey (Vice President)
Andy Halter (Treasurer)
Jemma Scott (Secretary)
Professor Tracey Dickson
Professor Samar Aoun
Geoff Thomas
Wayne Pfeiffer
Diana Melham MBL GAICD FGIA
Sara Pantzer
Professor David Bourke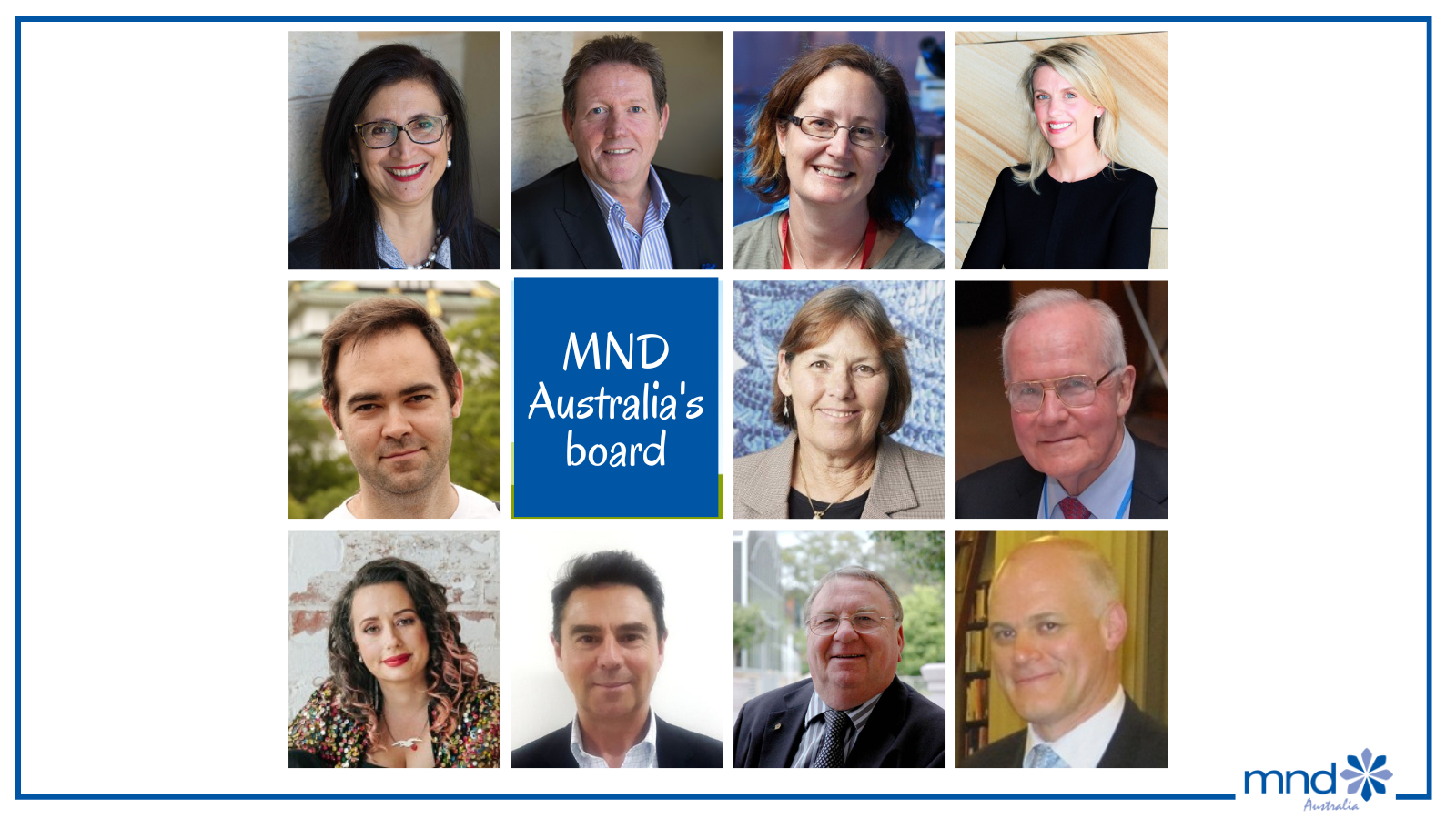 We'd also like to extend our thanks and farewell three of the Board members who are stepping down today -- David Lamperd and at the end of 2022 -- Sara Pantzer and Geoff Thomas. Thank you for your years' of service and dedication to the MND community. And congratulations to Mark Grey who was elected President of the Board and Professor Samar Aoun as Vice President.