We're excited to announce that our research arm, MND Research Australia (MNDRA), has committed $3.1 million to fund Australian research in 2022, bringing the total amount invested in MND research over the last 35 years to $46 million.
MNDRA has awarded a total of 21 grants – the Betty and John Laidlaw MND Research Prize for a mid-career researcher, three postdoctoral fellowships and 17 innovator grants. Each of the grant recipients are chosen through a rigorous selection process by the MNDRA Research Committee, to ensure only the best research is funded with the highest chance of finding treatments and eventually a cure for MND.
The major grant recipients for 2022 were:
Betty and John Laidlaw MND Research Prize
Associate Professor Parvathi Menon, University of Sydney
Bill Gole MND Postdoctoral Fellowship
Dr Fiona Bright, Macquarie University
Beryl Bayley MND Postdoctoral Fellowship
Dr Mouna Haidar, Florey Institute of Neuroscience and Mental Health
Nancy Gray MND Postdoctoral Fellowship
Dr Marnie Graco, Institute for Breathing and Sleep
Read the full list of 2022 grant recipients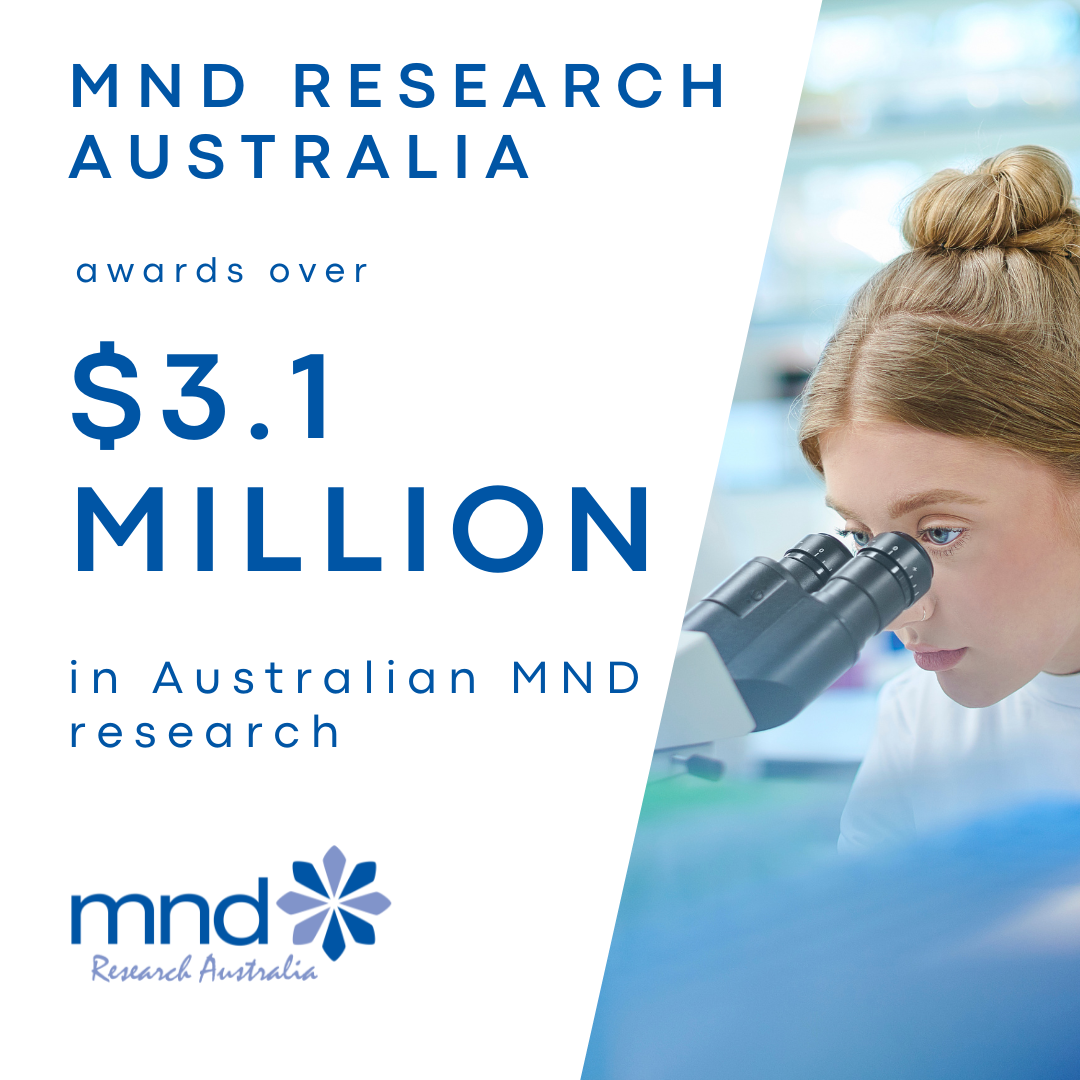 MNDRA research grants are funded through the generosity of donors, including online donations, gifts in wills, and fundraising by the State MND Associations and the MND&ME and MonSTaR foundations.